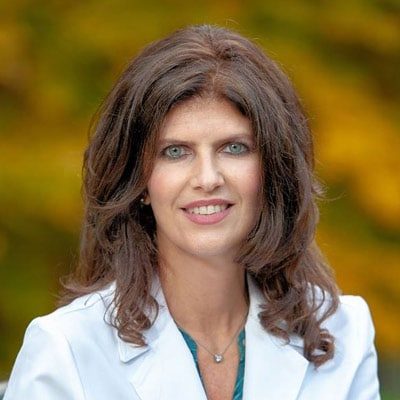 Chiropractor
Sherry Morrissette D.C., D.A.C.N.B, B.C.N.
Dr. Sherry Morrissette has been freeing people from pain since 2001 in her clinic in West Greenwich, RI. As a Chiropractor in practice for 25 years taking a "whole body approach" when caring for patients. "Eat Right, Be Fit, Think Well." She is committed to promoting the health and well being of her patients on an individual basis.
 Licensed to practice in Rhode Island. Previously licensed in Connecticut, Massachusetts, and California. Dr. Morrissette, combines the very best hands - on - techniques, state of the art physiotherapy procedures and provides the newest technology, along with vitamin and mineral supplements to help you accelerate and/or maintain your journey to good health. She has been involved in weight loss and nutritional recommendations.
Dr. Morrissette attended Los Angeles College of Chiropractic and graduated in 1992 with a Doctor of Chiropractic degree. Her undergraduate studies were completed at California State University of Fullerton and Fullerton College. She received a Bachelors in Biological Humanities.
Dr. Morrissette participated in the Palmer Pediatrics Diplomate program and has been working with children especially suffering with ADD/ADHD and anxiety over her career. She is presently a member of the American Chiropractic Association and a Diplomate of the American Chiropractic Neurology Board since 1995, where she attends regular seminars. Along with advanced certification in QEEG neurofeedback and certified in Neuro/Bio feedback. She has worked with patients from newborn to 100 years old with great results. Dr. Morrissette a native of Rhode Island resides with her husband, Dr. Robert Campbell a Chiropractic Neurologist practicing in Westerly, RI. They Have four children.
Chiropractor
Lauren Doering D.C.
Dr. Doering is devoted to helping families lead healthier lifestyles. She recognizes living a healthy lifestyle & preventing disease takes dedication. That is why she practices through congruence. If she recommends it, she does it for herself & her family.
Dr. Doering is passionate about helping others achieve and maintain their health goals through natural interventions. She takes a whole person approach.
Dr. Doering was born and raised in a small town in Maine. She is a Life Chiropractic College West graduate and graduated at the top of her class with her husband. For undergraduate studies she attended the University of New England and received a bachelor's degree in Medical Biology. She is a firm believer that knowledge is power, and she strives to keep learning more for the benefit of her patients. She is a Webster certified pregnancy chiropractor and is dedicated to helping expectant mothers thrive during their pregnancies. Dr. Doering is also passionate about nutrition. She is currently completing a master's in applied clinical nutrition and aspires to obtain her DCBCN, nutrition specialization.
Dr. Doering's diverse education has equipped her with many options for helping her patients achieve a better quality of life. She is prepared to provide the best patient care possible through chiropractic adjustments, myofascial work, supplement recommendations, and lifestyle interventions, such as coaching a detoxification program. On her days off, she is off on an adventure with her husband and dog.
Chiropractor
Rob Campbell D.C.
Dr. Campbell was born and raised here in Rhode Island. Both of his parents are Chiropractors, so he has been immersed in the profession from a young age. He attended the Pre-Med program at the University of New England (Biddeford, Maine) where he met his wife, Lauren.
Together, they went on to study Chiropractic at Life Chiropractic College West (Hayward, California).  After graduating as co-valedictorians in 2021, Dr. Campbell and his wife practiced Chiropractic in California and Montana before deciding to move home to New England to be close to family.
Dr. Campbell has taken an interest in the nervous system and is a candidate for the Diplomate of the American Chiropractic Neurology Board. The more he learns, the more he is amazed by the nervous system's ability to adapt and heal the body when interference is removed. He is interested in combining specific chiropractic adjustments with the newest, state-of-the-art technologies to provide his patients with the best care they can receive.
When Dr. Campbell isn't in the office, you can find him on the local trails with his wife and Golden Retriever. The three of them love to hike, bike, camp, and ski in Arcadia and Big River.
OFFICE HOURS
---
Monday
8:30am - 12:00pm
2:00pm - 6:00pm
---
Tuesday
2:00pm - 6:00pm
---
Wednesday
8:30am - 12:00pm
2:00pm - 6:00pm
---
Thursday
Closed
---
Friday
8:30am - 12:00pm
2:00pm - 6:00pm
---
Saturday
8:30am - 12:00pm
The Chiropractic Neurology Center
of West Greenwich
16 Nooseneck Hill Road Suite A
West Greenwich, RI 02817
Phone: (401) 397-9948
Fax: (401) 397-6218